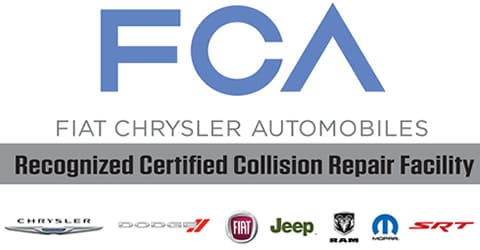 Why Choose Authentic Mopar® Collision Repair Parts?
That's simple. Our parts have been engineered exclusively for Chrysler, Dodge, Jeep®, Ram, FIAT® and Alfa Romeo vehicles. So your vehicle will not only look great after a repair, but also provide a safe and reliable ride…no matter where the road of life takes you. Watch the video below to learn more about how Mopar® parts offer peace of mind for your drive.
THE MOPAR® DIFFERENCE
Repairs after a collision affect the safety and performance of your vehicle, not just how it looks. By ensuring your repairs are made using Mopar® collision parts over aftermarket ones, you'll have the advantage of quality parts engineered to fit and function specifically in your FCA US LLC vehicle. So be sure to check whether your insurance policy includes coverage for authentic OEM parts. See below for a few examples of the Mopar® Difference.
Why Choose A FCA Certified Collision Repair Facility
If your Chrysler has been involved in an accident, schedule an appointment at Secor Auto Body today. We use genuine Chrysler parts engineered to fit and function properly, and our technicians are trained on the methods Chrysler recommends for vehicle repairs.
Whether it's a fender or a headlamp when a part fits right, it performs better, It's really that simple. Take Mopar® glass, for example, because the windows are designed specifically for FCA US LLC products, they have the optimum fit for your vehicle, which can prevent a variety of problems in the long run. Schedule an appointment by filling out the easy form below or give us a call today. We will get you back on the road as quickly as possible in a vehicle that not only looks good, but is safe for your family's needs.